---
187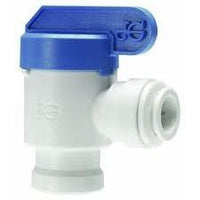 BALL VALVE FOR REVERSE OSMOSIS RO FILTER WATER STORAGE TANK WITH QUICK CONNECT 1/4"
FITS REGULAR REVERSE OSMOSIS WATER STORAGE TANK TANK 1/4"
Please email us at:    123WaterFilter@gmail.com

Our Address:             311 East Ave K8 Stu. 111
                                  Lancaster, CA US 93535
Contact Us :             661-388-2188
We ship worldwide, please contact for shipping quote. 
                                    Thanks for shopping with us!