---
662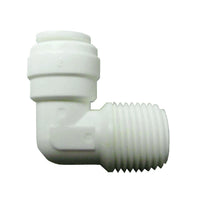 Quick Connect fitting incorporates stainless steel gripping teeth in it's collets. These corrosion resistant teeth allow these fittings to interconnect with multiple materials without the need for special tools or tube inserts. After a joint is made, the tubing can still swivel while connected, even under maximum pressure.
Use with copper, PEX, CPVC and polybutylene tubing
No tools necessary for connection
Connects in one easy step
Strong seal and hold for peace of mind
Please email us at:    123WaterFilter@gmail.com

Our Address:             311 East Ave K8 Stu. 111
                                  Lancaster, CA US 93535
Contact Us :             661-388-2188
We ship worldwide, please contact for shipping quote. 
                                    Thanks for shopping with us!